Hot Toys Star Wars: The Rise of Skywalker MMS559 Rey & D-O 1/6 Scale Collectible Figure Two-Pack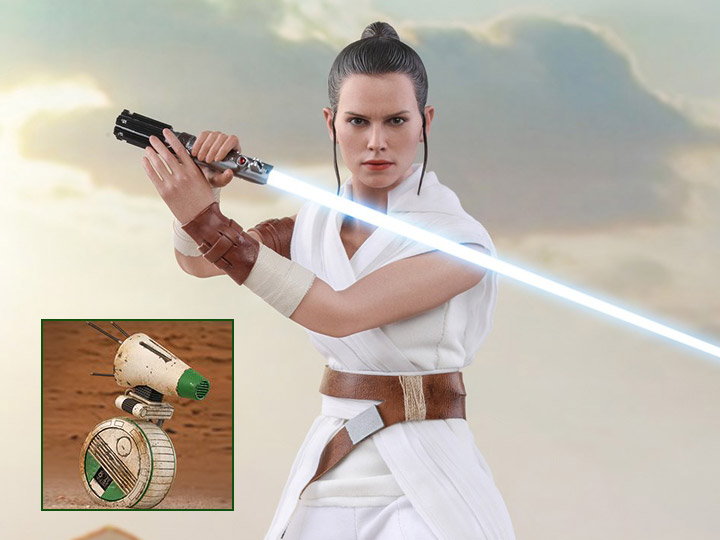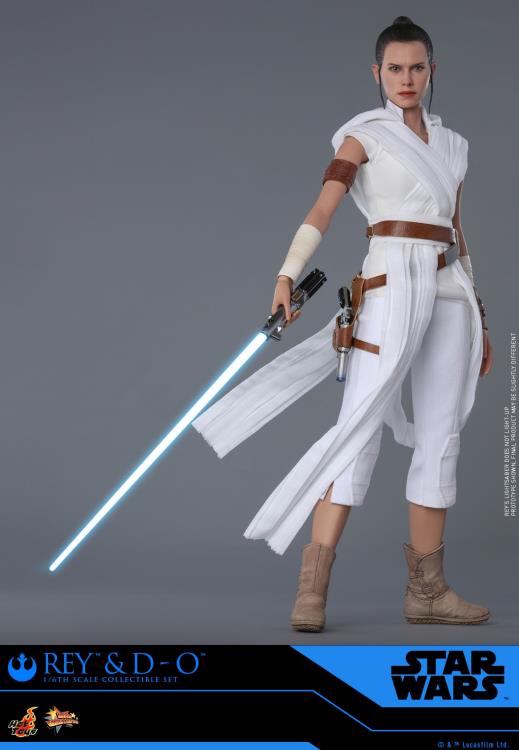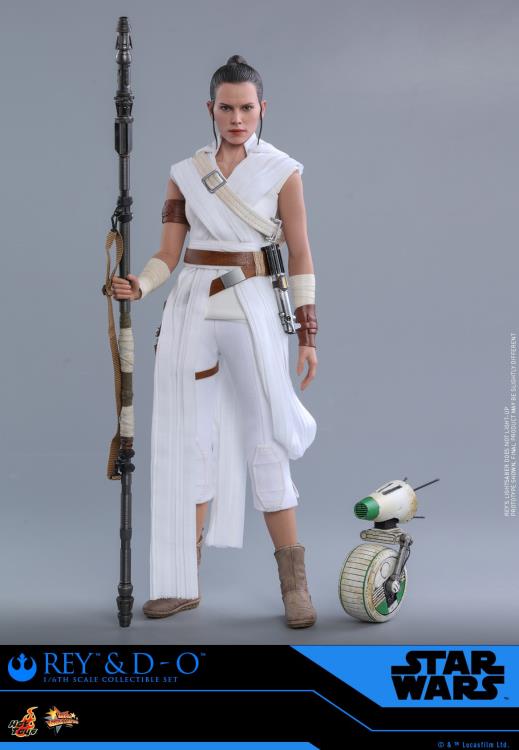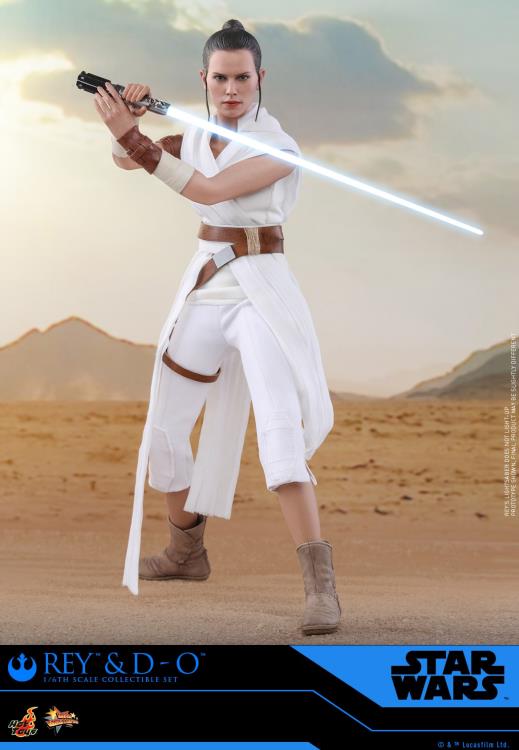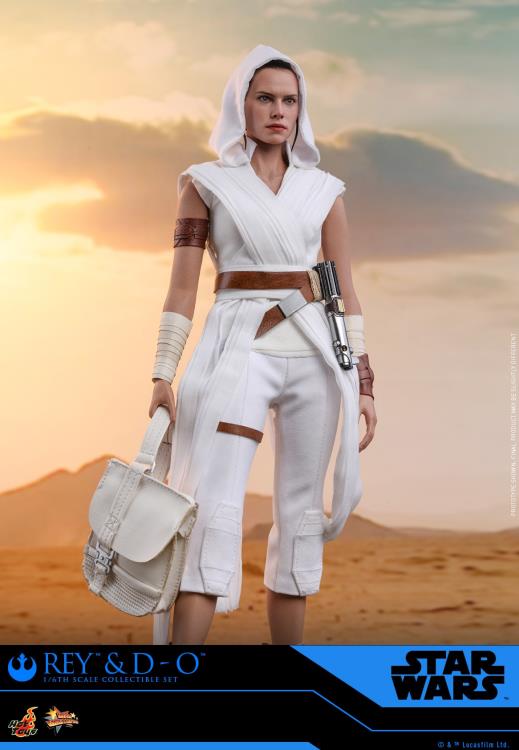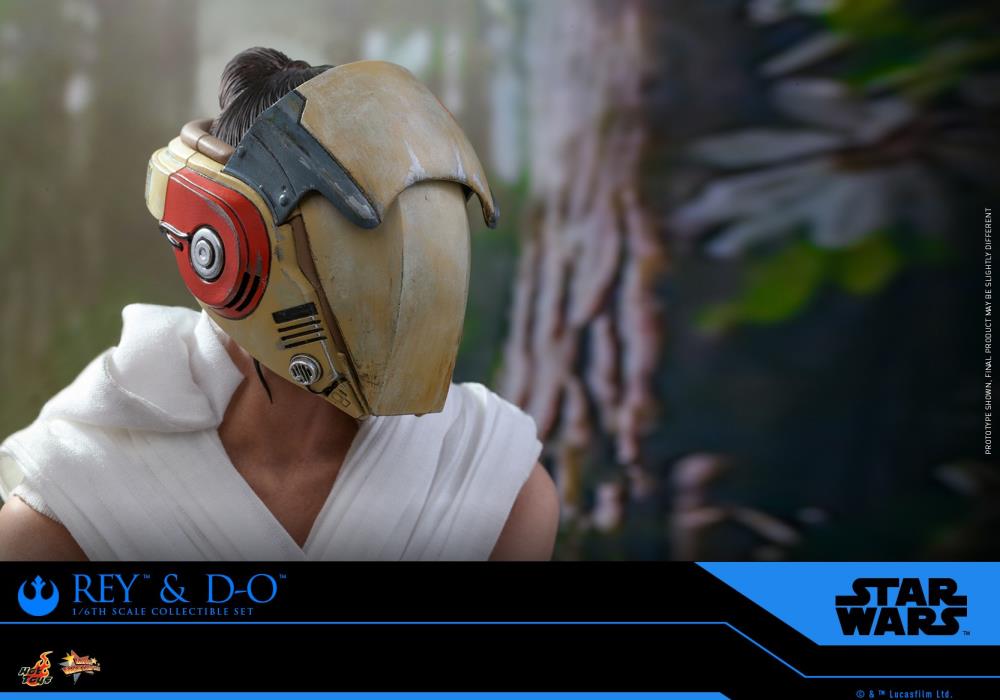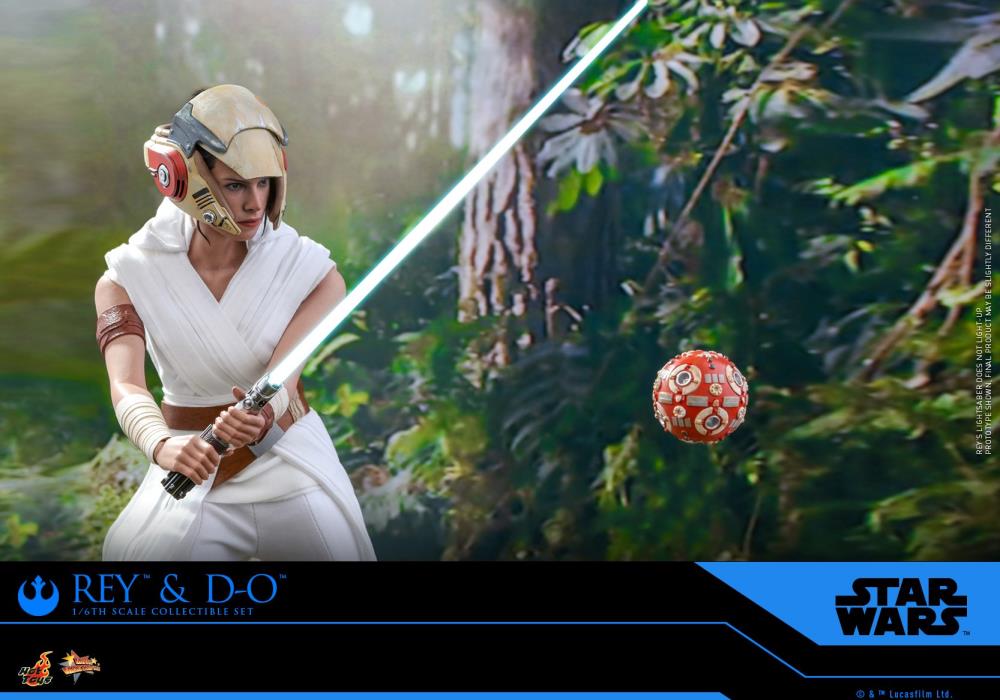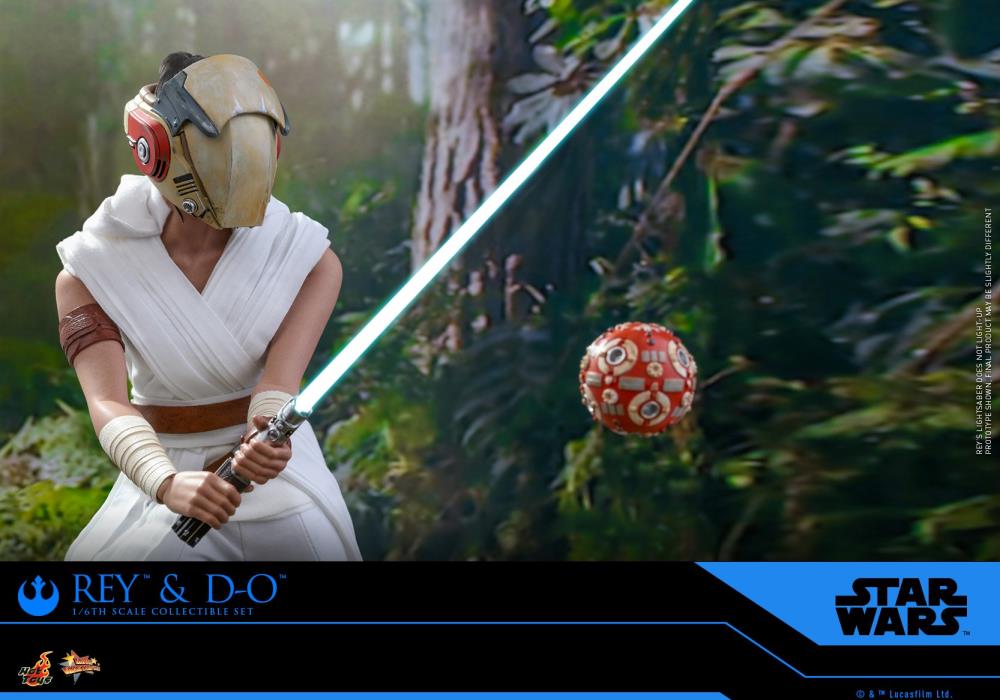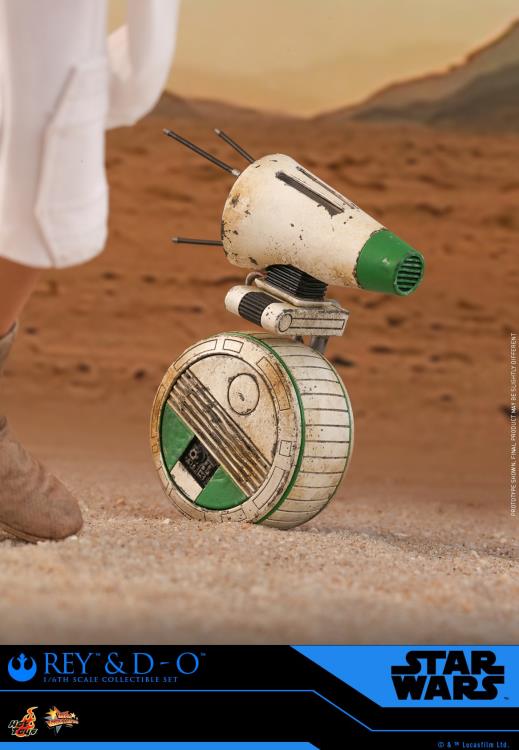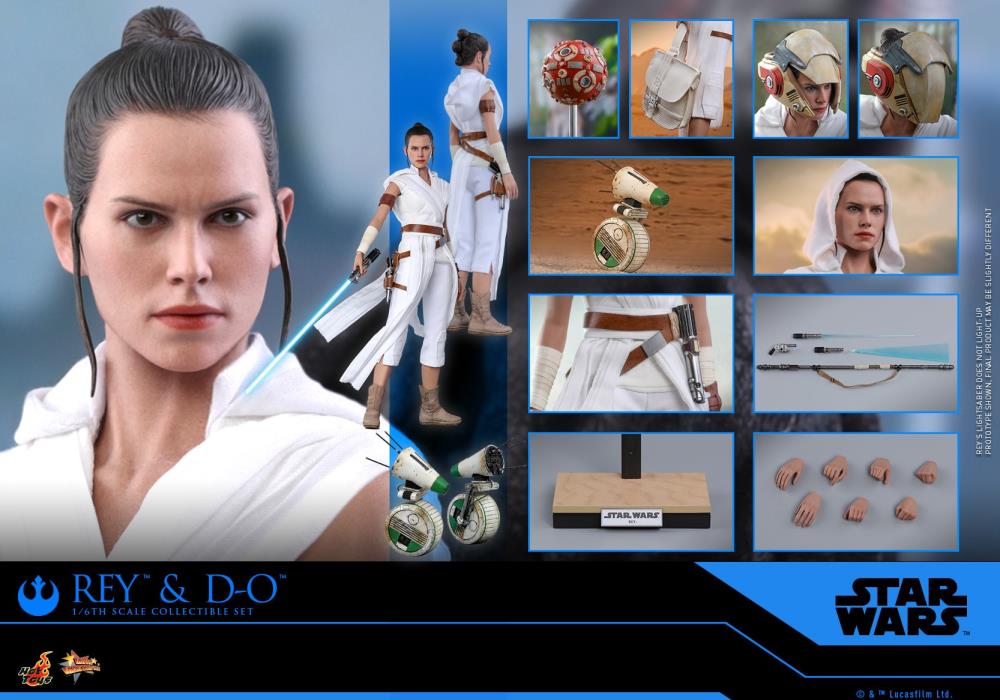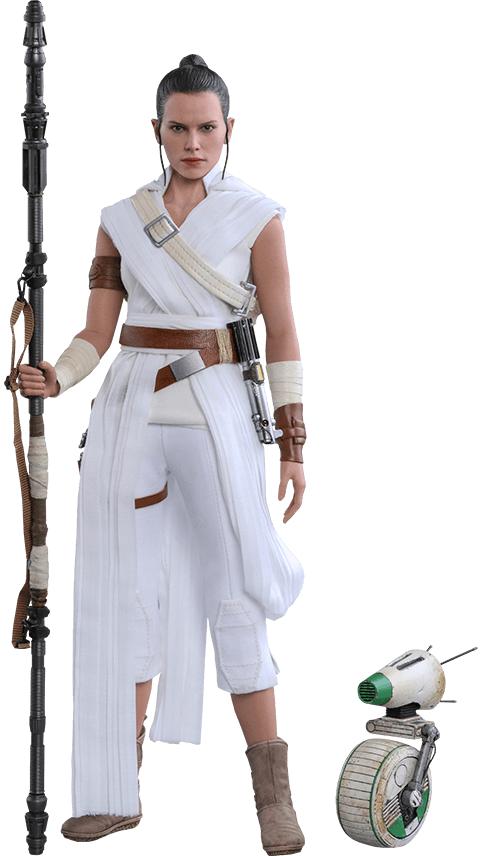 "People keep telling me they know me. No one does." - Rey
A scavenger toughened by life in Jakku's harsh deserts, Rey has been drawn into a galaxy-spanning conflict and learned that her life is being shaped by the mysterious power of the Force. She seeks out Luke Skywalker, the lost Jedi Master, in hopes that he will aid the Resistance against the First Order and help her control her growing powers. But when that quest ends in disappointment, Rey must find a new way forward.
Hot Toys is pleased to officially introduce the new 1/6th scale Rey and D-O collectible set from the final chapter of the Skywalker saga.
The highly-accurate Rey collectible figure is expertly crafted based on her appearance in Star Wars: The Rise of Skywalker. It features a newly developed head and hair sculpture, meticulously tailored outfit, a lightsaber, an interchangeable lightsaber blade emulating the weapon in motion, Rey's signature quarterstaff, a blaster, a training helmet and remote, and a desert theme figure stand! The new droid D-O features detailed mechanical designs, articulations, and finely applied weathering effects!
Add the new 1/6th scale Rey and D-O collectibles to your Star Wars collection today!
11.02 inches (28cm)
Made of plastic
Authentic and detailed likeness of Daisy Ridley as Rey in Star Wars: The Rise of Skywalker
Detailed hair sculpture of Rey's iconic hair style
Body with over 28 points of articulation
What's in the box?
Rey figure
7 Pieces of interchangeable hands

Pair of hands for holding lightsaber and staff

Right hand for holding blaster pistol

Beige sleeveless top with hood and white scarf
Pair of beige leather-like arm wraps
Brown left wrist cuff
Brown right arm cuff
Brown leather-like belt with blaster holster
Pair of white pants
Pair of beige boots
Blue-colored lightsaber
Blue-colored lightsaber blade in motion (attachable to the hilt)
Staff with strap
Blaster
Articulated D-O roller droid (with magnetic feature)
Training helmet (wearable on head sculpt)
Training remote
Crossbody bag
Specially designed figure stand with character's nameplate and Star Wars logo
Where to buy?
Buy from Sideshow